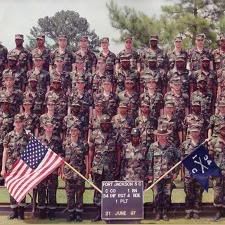 The Department of Defense (DOD) has six reserve components: the Army Reserve, the Army National Guard, the Air Force Reserve, the Air National Guard, the Naval Reserve, and the Marine Corps Reserve. DODís use of Reserve and National Guard forces increased dramatically following the events of September 11, 2001, and on January 19, 2005, more than 192,000 National Guard and Reserve component members were mobilized. About 85 percent of these personnel were members of the Army National Guard or the Army Reserve. Furthermore, the availability of reserve component forces will continue to play an important role in the success of DODís future missions, and DOD has projected that over the next 3 to 5 years, it will continuously have more than 100,000 reserve component members mobilized. Since September, 2001, GAO has issued a number of reports that have dealt with issues related to the increased use of Reserve and National Guard forces. For this hearing, GAO was asked to provide the results of its work on the extent to which DOD has the strategic framework and policies necessary to maximize reserve component force availability for a long-term Global War on Terrorism.
--
GAO report
, released 2 Feb 05
Call up, Mobilization, Redeployment, Stop Loss, and even
Draft
are terms we've all heard over the past two years. Get used to it. Let me restate it: according to the DoD projections above, more than 100,000 reserve component service members will be actively deployed for the next 3-5 years.
Similar to the Bush administration's ridiculous federal budget proposal that doesn't even include the largest expenses involved, let's add something else to
the Democrusader's
"I forgot to mention this"
file. The Democrusader's saber rattling has finally had some reaction from Iran and North Korea.
North Korea
not only unsurprisingly announced today that it does indeed have some handy-fucking-dandy nuclear missiles, but also decided to stop all diplomatic talks with neighboring nations on this issue. That's the more troubling aspect of North Korea's reaction to the Democrusader's bravado.
In other
Go-fuck-yourself-Democrusader-news
, Iranian President Khatami had a few things to tell his fellow Iranians and anyone else that would listen: "Will this nation allow the feet of an aggressor to touch this land?" Khatami asked at the crowd. "If, God forbid, it happens, Iran will turn into a scorching hell for the aggressors." That's the
Mullah-with-nukes
version of a Texan diplomatic statement of "Bring it on."
The Democrusader seems to be flip-flopping on earlier promises of a diplomatic solution with his junior nuclear meglomaniacs -- which could place further demands on U.S. military personnel. What's the current state of affairs?
Simply
read the one page highlight
of the recently released GAO report on DoD which clearly states that, "DOD does not have a strategic framework with human capital goals concerning the availability of its reserve component forces." If that example of bureaucratic-speak flew over your head and parted your hair, let's just revisit why the Democrusader's political opponents raised the issue of the military draft during the election season.
The partial mobilization authority limits involuntary mobilizations to not more than 1 million reserve component members at any one time, for not more than 24 consecutive months, during a time of national emergency. Under DODís current implementation of the authority, members can be involuntarily mobilized more than once, but involuntary mobilizations are limited to a cumulative total of 24 months. Given this implementation, DOD could eventually run out of forces.
What would make the military run out of forces?
Read the full report
to see the hard numbers on the
failure
of the military to meet its recruitment goals for a voluntary force, as no surprise. Reason number two would be any unknown future military crisis likely caused by over-zealous neocons in the Bush administration. And, something else worth consideration is that we have had a military presence on the Korean peninsula for 50 years, as one example. Do you really expect the U.S. military to be able to leave Iraq in 3-5 years?
WoT?
Where's
Osama bin Laden? My educated guess is
Balochistan
(PK).
[Headphones] ::
Bush and Brando Debate
- JfZ